Overview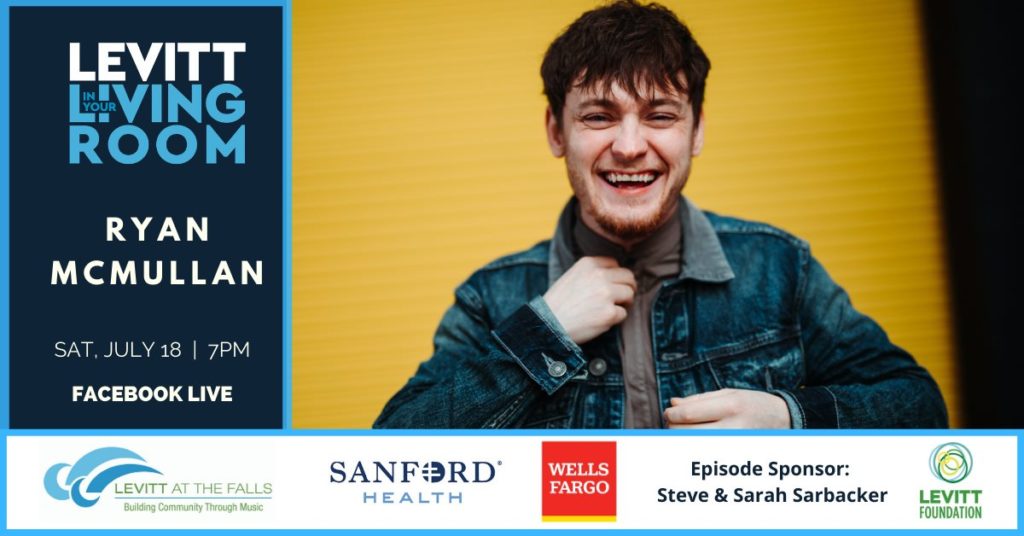 What is Levitt in Your Living Room?
It's a sneak peek, it's a deep dive, and it's a musical experience to connect as a community! Levitt in Your Living Room is a digital program that will give viewers an introduction to some of the amazing future performers coming to the Levitt.
Visit Levitt Shell Sioux Falls on Facebook Live every Saturday night at 7:00pm to experience Levitt in Your Living Room: www.facebook.com/levittshellsiouxfalls.
Join a live interview with singer and songwriter Ryan McMullan as he shares an evening of music and conversation.
Ryan McMullan's talent is a rare jewel in the crown of the current popular music scene. With a voice raw with storytelling and filled with rich and varied tones, Ryan's youth clearly doesn't deter from his ability to communicate story and emotion.
Home to the likes of Foy Vance and Iain Archer, Northern Ireland is and always has been a hub of songwriting talent. Ryan McMullan is no exception.
Hailing from Portaferry, a small seaside town in Northern Ireland, the 25 year old is a fresh new talent on the singer/songwriter scene. With a voice reminiscent of Paolo Nutini and early Tom Waits, Ryan has been putting in the necessary graft in local pubs for a number of years.
With hugely successful recent support shows with Foy Vance and American alt-country rockers NEEDTOBREATHE, Ryan is fast gaining a reputation as an exciting talent. His debut EP Listen gives a taste of his musical ability and has been well received on these recent tours.