Overview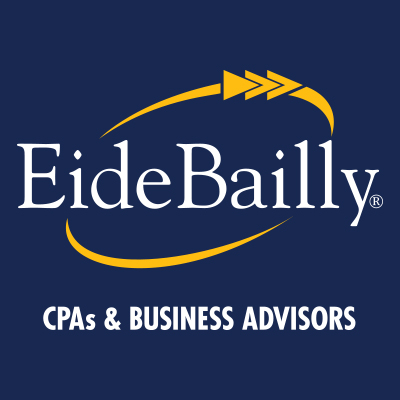 Inspired Perspectives | License and Royalty Compliance
Do you have license and royalty agreements? Are you confident that your reports are accurate? Do you know if your licensees are paying accurately?
It's been found that 75% – 85% of licensees have errors in their royalty reporting and 89% of license agreements are underpaid. It is important that your revenue calculations are regularly examined to ensure consistency with your agreements and to check for completeness and accuracy. A license and royalty audit can provide that assurance.
Join Eide Bailly for a webinar to discuss the process of a license, royalty or franchise audit and how it can benefit your organization.
Please register for this free webinar at the ticket link above.
Learning Objectives:
Define key license and royalty compliance terms.
Discuss each audit type: license, royalty and franchise
Identify the key benefits of a license, royalty or franchise audit.
Examine the compliance process.
Discuss data and reporting solutions.
Differentiate the data analytics component of compliance process.
Presenters:
Eric Pulse, CISA, CISM, CRISC, CCSFP, CFSA, Principal-in-Charge of Risk Advisory Services | Eide Bailly
Eric joined Eide Bailly in 2013 and has over 25 years of experience in public accounting and consulting. He leads Eide Bailly's Risk Advisory Services practice and specializes in providing information technology, risk advisory and cybersecurity consulting services to a variety of industries, including banking, credit unions, healthcare, insurance, retail, manufacturing and governments. He advises Eide Bailly clients on how to keep their valuable data secure in a world of increasingly sophisticated cyber threats. With his many years of experience, Eric has become a true thought leader in the culture of cybersecurity.
Audrey Donovan, CIA, CGAP, CRMA, Senior Manager | Eide Bailly
Audrey has 25 years of experience in internal audit, performance/operational audit and financial consulting for both the public and private sectors and serves as the firmwide technical resource for internal and performance audit. Audrey also utilizes her vast experience in Risk Advisory Services to work closely with Eide Bailly's Special Advisory and Risk Advisory Services, such as fraud and forensic, information technology, and quality assurance review. She has managed and performed hundreds of operational and performance audits and utilized various performance audit methodologies, including benchmarking, surveys, data analytics, social impact analysis and facilitated sessions.
Jeremy Bendewald, CFE, CFI, Principal-in-Charge of Fraud & Forensic Advisory | Eide Bailly
Jeremy oversees forensic accounting examinations including financial fraud schemes, tracing of assets, financial motivation to commit crimes and other accountings for use in courts of law. Jeremy also assists clients with digital forensic matters when dealing with cyber incident events. Proactively, Jeremy works with clients to improve internal controls, business fraud risk mitigation and provides recommendations to reduce the risk of fraud.
Matthew Youngman, Business Development Director | Eide Bailly
Ed Soriano, Senior Manager | Eide Bailly
Ed has over 30 years of experience working with Intellectual Property Management, New Business Development, and Sales in the private sector within multiple industries. His experience includes senior level positions in telecommunications, digital identity, aerospace, food manufacturing, regulated gaming, and industrial manufacturing in power, renewables, aviation, and healthcare. He has spent the majority of his career focusing on strategic intellectual property development, and the commercialization and monetization of patents, technology, and trademarks. Prior to joining Eide Bailly earlier this year, Ed was Vice President of Licensing with GE Ventures. Ed is a seasoned IP professional with proven successful results and is looking forward to providing Eide Bailly customers with additional services in IP Licensing & Royalty Audits.
CPE Information
CPE Credit: 1
Field of Study: Specialized Knowledge
Level of Knowledge: Intermediate
Delivery Method: Group-Internet Based
Additional Information: This is a Group-Internet Based Webinar. No prerequisites or advanced preparation required. For information regarding a complaint and/or program cancellation policies, please contact Amy DeGeorge.