Overview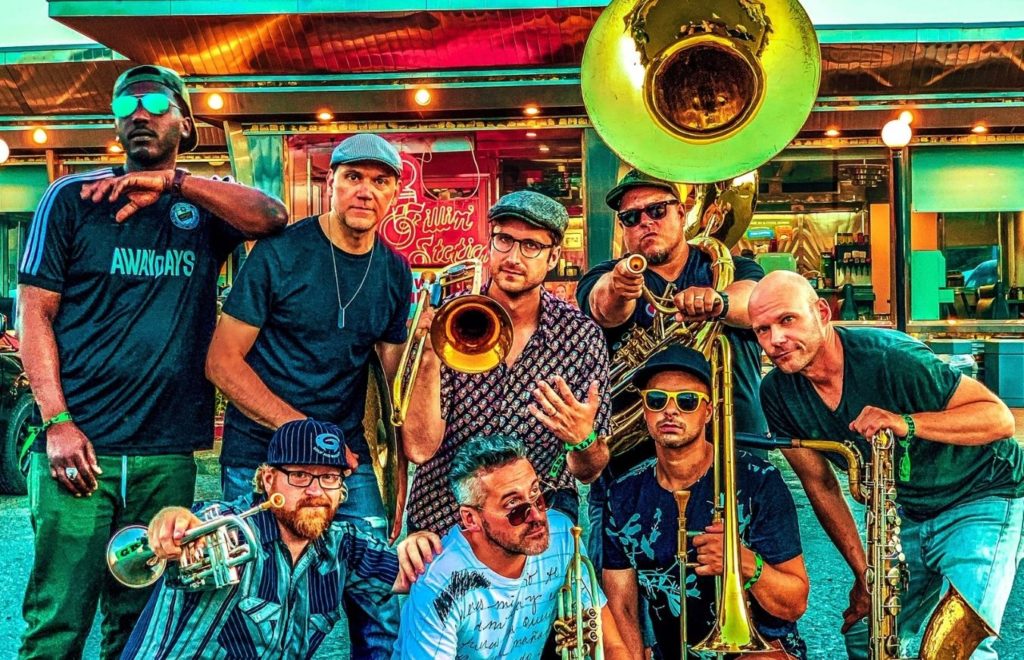 LowDown Brass Band – Levitt at the Falls: Free Outdoor Concert
The LowDown Brass Band is a uniquely strong representation of Chicago's music culture.
This talented all horn band leans heavily on dancehall and street beat rhythm, with the energy of conscious hip-hop, jazz, reggae, and soul.
Following an ambitious project titled LowDown Sounds, that included a critically acclaimed cameo by Roy Ayers, LowDown Brass Band is now touring their 2018 hip-hop release titled LowDown Breaks featuring MC Billa Camp. This new record steps deeper into refining their unique sound, combining hip-hop breaks with live soul samples and deep cut grooves.
Featured food trucks: Breaking Burrito, Krazy Concessions, and Ollies
Beverage Vendor: JJ's
LowDown Brass Band Concert sponsored by: 2021 Season Presenting Sponsor Sanford Health
Come to the Lloyd Lawn at the Levitt for this free outdoor concert. Open seating is available on the lawn; please bring blankets and lawn chairs. You also can bring your own food and non-alcoholic beverages (no outside alcohol permitted).
Social distancing and masks are encouraged. Parking is free after 5:00pm and on the weekends downtown. See you at the Levitt!