Overview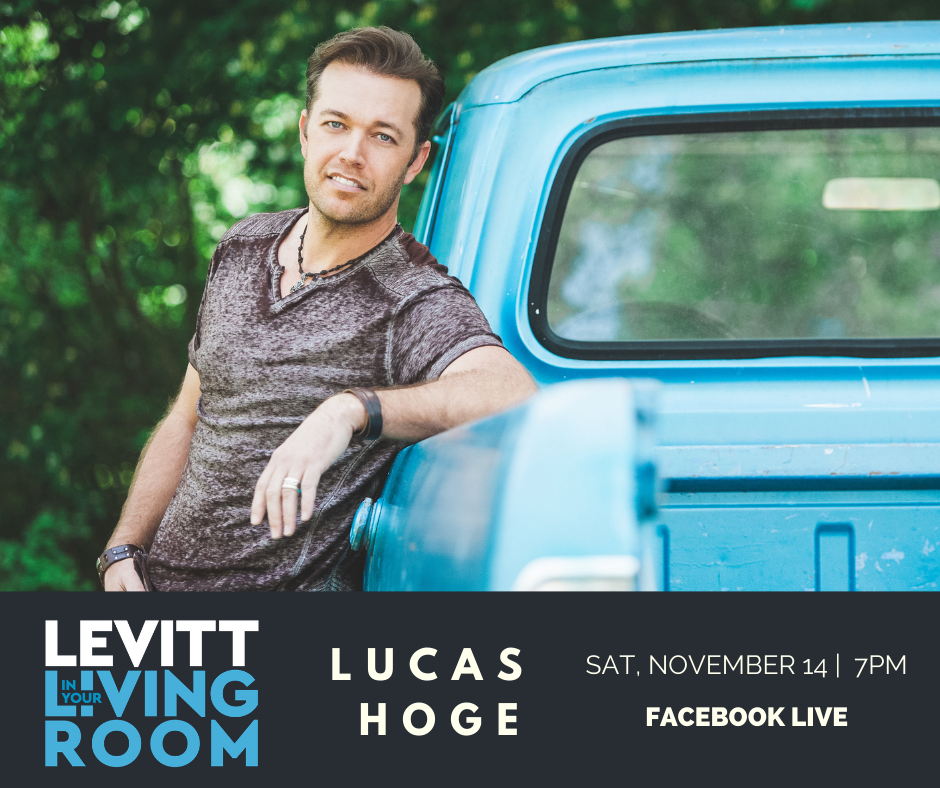 Join Levitt in Your Living Room and meet up and coming country star Lucas Hoge, as he shares an evening of music and conversation.
You can watch Levitt In Your Living Room on Facebook Live at www.facebook.com/levittshellsiouxfalls.
Some people are just born communicators, and Lucas Hoge has that gift. Fans know this because Hoge's new album Dirty South ascended to the No. 1 spot on the Billboard Country Album Sales chart during its debut week. Hoge's title track "Dirty South" is also currently climbing the charts and gaining momentum on country radio.
Whether he's performing for troops overseas, sharing his love for the great outdoors with fellow sportsmen at a Cabela's gathering, or writing another song for a hit TV show, Hoge has that rare ability to find common ground with just about anyone and draw them into his world. To learn more, go to www.lucashoge.com.
Join the fun on the second Saturday of each month at 7:00pm (CST) on Facebook Live to experience Levitt In Your Living Room.