Overview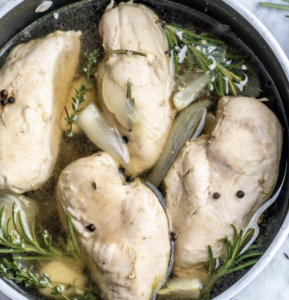 INSTRUCTOR: MADELINE PORTER
$90 + tax
The Lunar New Year is all about bring family and friends together. Madeline Porter will demonstrate a special menu full of symbolism for the new year.
Photo courtesy to Healthy Fitness Meals.
Menu:
Prosperity Salad-Symbolizes abundant life full of wealth and prosperity
Poached Chicken-Symbolizes togetherness and completeness
Longevity Noodles-Symbolizes long life
Glutinous Rice Balls-Symbolizes family, togetherness and unity.
Plum's Cooking School exists to help you grow as a cook and deepen your love for the culinary arts. Our classes meet you right where you are on your cooking journey. Whether you are a beginner, expert, or simply curious, you'll have the opportunity at Plum's to learn and grow. Classes are taught both demonstration-style and hands-on by chefs and include samples of the food prepared.