Overview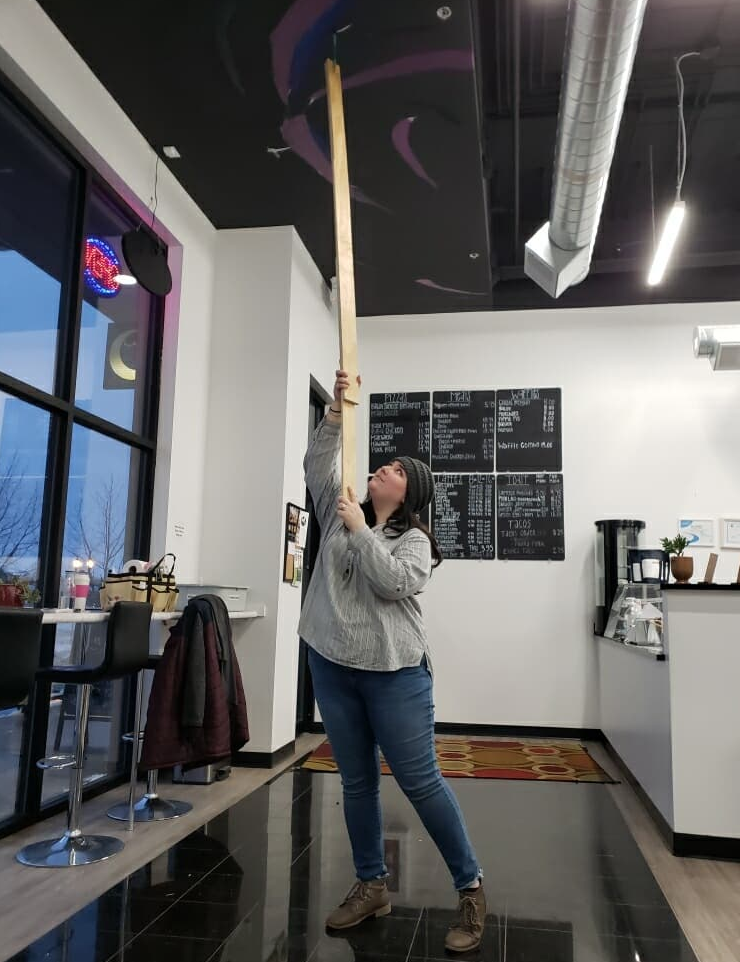 Art That Brightens Lives
La Luna Cafe welcomes you to a cozy evening full of art, community, and wonder!
From 6:00 to 6:30pm, there will be live acoustic guitar while artist Hannah V demonstrates the very last paint strokes with her 9-foot paint brush using gold paint!
After that, Hannah and the owners of La Luna Cafe will share their inspiration and experience with this mural project.
There will also be time for Q&A's as they close the night and present the completion of this nearly 1,000-square-foot ceiling mural!