Overview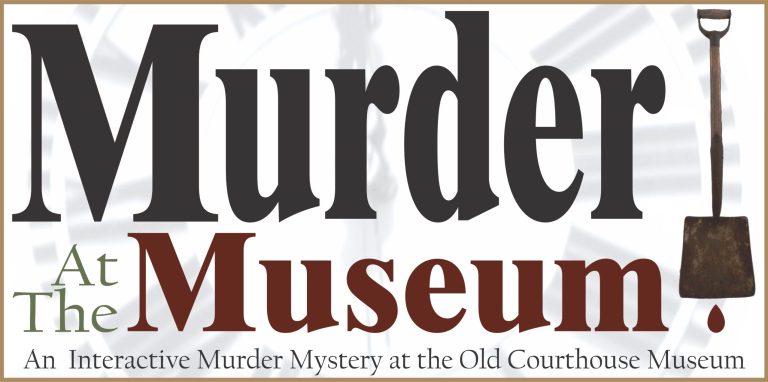 THIS EVENT IS SOLD OUT!
There has been a murder at the Old Courthouse Museum. They need your help to find the murderer. This morning the body of a county commissioner was discovered in the basement of the Old Courthouse Museum.
There are five suspects that are being held for questioning; they need you to help determine who did it!
Put on your detective hat and see if you can figure out who the killer was and why they committed this heinous crime. This year, they will be touring the Old Courthouse Museum with an all new mystery.
Shows will run April 9, 10, 16 and 17, and tours will take just under an hour.
Tickets are $10, and can be purchased at the Old Courthouse Museum or over the phone by calling 605-367-4210. A $1 convenience fee will be added to each ticket on a phone order.
Masks are required for everyone in attendance.