Overview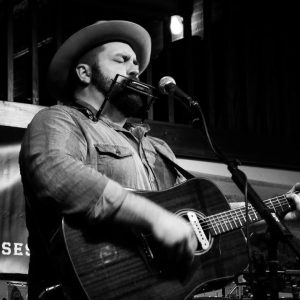 Multi-award winning songwriter J. Jeffrey Messerole is an Americana musician from western Iowa. Messerole's roots have him planted in rural Iowa, on the banks of the Little Sioux river. From there, J. Jeffrey masterfully blends the sounds of his guitar with engaging lyrics, and often a harmonica, to tell gritty American tales that are bound to evoke emotion from all of his listeners.
The motifs of his songs can vary as greatly as the wild flowers in the tall grass, and Messerole does frequently write about the flora, as well as the fauna of the region. Not to mention all of it's wild life. Not one to shy away from subject matter, the songs can frequently meander across the lines between love and loss, success and failure, or life and death. J. Jeffrey Messerole has garnered awards and distinctions that have landed him in the same company as John Prine, Jason Isbell, and John Hiatt.
Fans of the aforementioned artists will find satisfaction in Messerole's songs as well. On the move as often as he can be, Messerole is happy to share his original folk, blues, and alternative country music that's cultivated right here in the heart of the Great Plains.