Overview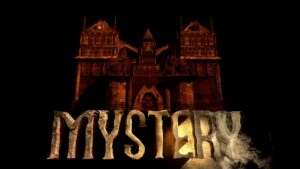 RECAPTURE THE WONDER, REDISCOVER GRACE… FIND THE TREASURE
THIS SHOW IS NEARLY 10 YEARS IN THE MAKING and we are proud to give you the 2022 rendition!!! If you have lost the WONDER of life or need to fully understand God's GRACE, you need to see (experience) this show. If you've dealt with serious tragedy in life, such as cancer or the loss of a child, then you need to see this show. If you are a skeptic and struggle with FAITH, then you need to see this show. If you just want to see a great musical with a story that'll keep you on the edge of your seat to the very end, then this show is for you.
A legendary, thrilling worldwide treasure hunt with some answers to life's most important questions. Mystery is an entertaining, thought-provoking, timeless, fun, soul-stirring experience.  It follows the story of one family's search for buried treasure (Napoleon's Gold) somewhere in Eastern Europe. They are driven to extreme measures to find it.  But…history has secrets and many riddles must be solved. The colorful characters in this saga must face their enemies and the evils of this world, past and present, from cancer to con artists. They must recapture the WONDER, rediscover GRACE… and FIND treasure beyond their wildest imagination.
Influenced by the works and lives of C.S. Lewis, Dietrich Bonhoeffer,  J.F. Baldwin, G.K. Chesterton, Bram Stoker, and more. Mystery is a Faith Based musical. Lights Up Productions produces musical theater with a Christian worldview.
Video link: