Overview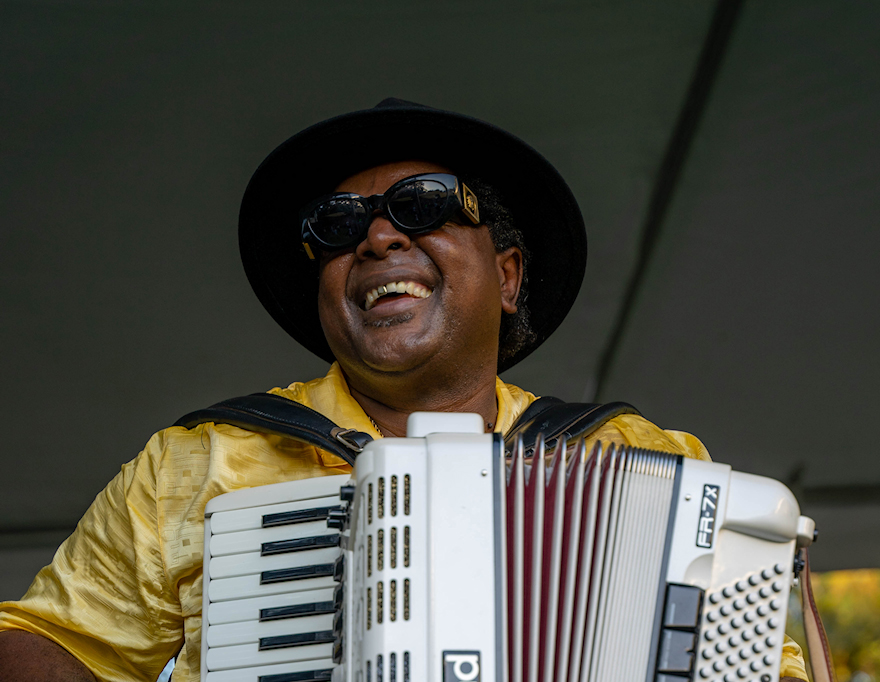 Nathan & the Zydeco Cha Chas – Levitt at the Falls: Free Outdoor Concert
Nathan Williams plays zydeco, the fast and furious accordion-driven dance music of the Creole people of South Louisiana. With its trademark rubboard percussion, electric guitars, and R&B influences, Nathan's zydeco sound brings down-home parables that are delivered with surprising musical turns and a distinctive Caribbean lilt.
From Lincoln Center in New York to The Grand Ole Opry in Nashville, Nathan's music has crossed all barriers to speak to the very heart of his audience.
Inducted into the Louisiana Music Hall of Fame in 2005, he was honored last year with the Zydeco Music Association's Lifetime Achievement Award.
The Cha-Chas have been voted the top Festival Band in the country, and have won the coveted Big Easy award for Best Zydeco Band for several years running. Keepers of the Zydeco Flame, they are committed to keeping their Creole Heritage alive…C'est Si Bon!
Featured food trucks: Backyard BBQ, Curbside Delights, Windy City Bites
Beverage Vendor: JJ's
Nathan & the Zydeco Concert sponsored by: Voyage Federal Credit Union
World Music Series sponsored by: an anonymous donor supporting Sioux Falls Thrive
2021 Levitt at the Falls Season presented by: Sanford Health
Come to the Lloyd Lawn at the Levitt for this free outdoor concert. Open seating is available on the lawn; please bring blankets and lawn chairs. You also can bring your own food and non-alcoholic beverages (no outside alcohol permitted).
Social distancing and masks are encouraged. Parking is free after 5:00pm and on the weekends downtown. See you at the Levitt!