Overview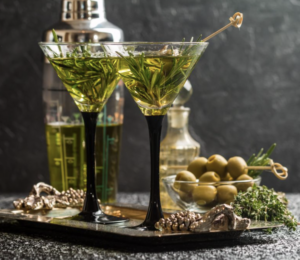 INSTRUCTOR: JORDAN TAYLOR AND BRYSON ROSSING
$100 + tax
Chef Jordan Taylor of Bread and Circus, Pizza Cheeks, and En Place Catering will be pairing an early New Years' menu with cocktails made by Bryson Rossing. You won't want to miss this amazing collaborative menu!
Menu:
Kale Gnudi Paired with Vespa Cocktail
Vodka Sauce Bolognese, Basil, Pecorino
Shrimp Cocktail Louie Salad Paired with a Chelada Margarita
Butter Leaf Lettuce, Champagne Poached Shrimp, Pickled Shallow, Louie Dressing
Adobo Braised Lamb Shank Paired with a Spicy Bourbon Daiquiri
Red curry grits, fish sauce collards, gremolata
Plum's Cooking School exists to help you grow as a cook and deepen your love for the culinary arts. Our classes meet you right where you are on your cooking journey. Whether you are a beginner, expert, or simply curious, you'll have the opportunity at Plum's to learn and grow. Classes are taught both demonstration-style and hands-on by chefs and include samples of the food prepared.