Overview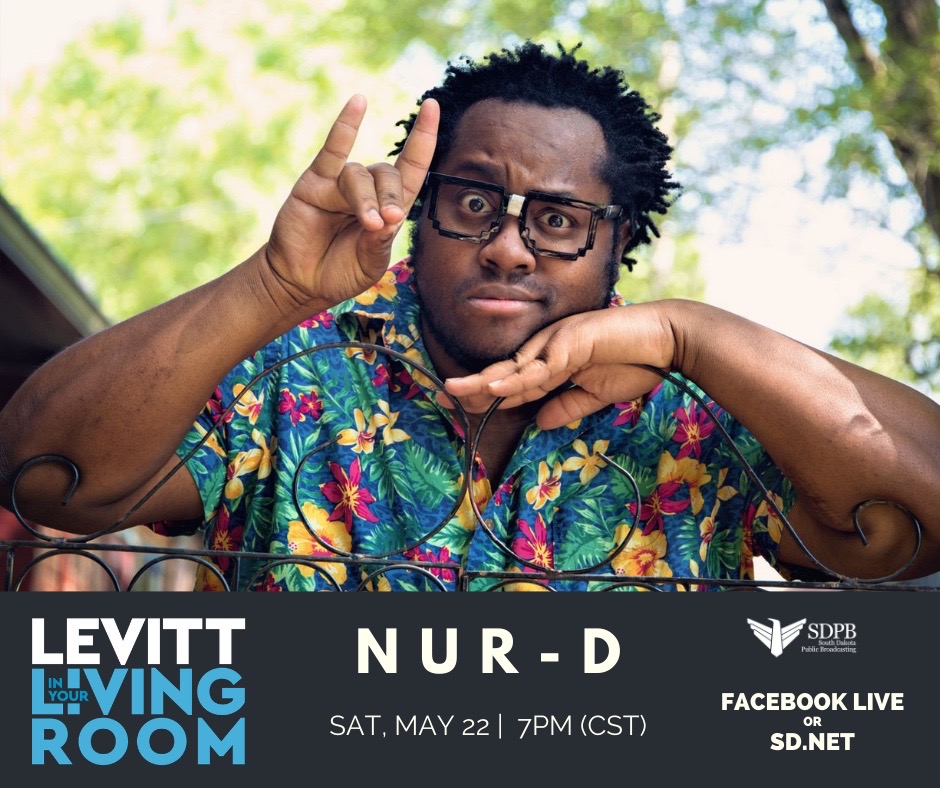 Join online and meet Matt Allen, the hip-hop artist, activist, and self-proclaimed geek culture aficionado known onstage as Nur-D.
Matt will share an evening of music and conversation on Levitt In Your Living Room in anticipation of his live performance at Levitt at the Falls this summer.
Produced in partnership with South Dakota Public Broadcasting, watch Levitt In Your Living Room on Facebook at: www.facebook.com/levittsiouxfalls or online at: www.sd.net
Active in the Minneapolis hip-hop scene since 2018, Nur-D's music radiates the power of positivity and hits you with honest lyrics and pop culture punchlines.
Nur-D's energetic performances and sharp lyrics have taken him to performances at Paisley Park, First Avenue, Soundset and US Bank Stadium. He has toured with Brother Ali and has shared a bill with the likes of Jaden Smith, Tyler the Creator, and the Wu Tang Clan.
His music could be characterized as "clean rap," free from cursing and featuring topics ranging from comic books to racial justice, and pro wrestling to body positivity. Nur-D embraces his nerdiness and is on a mission to become your 7th favorite rapper of all time. Learn more: https://nurdrocks.com