Overview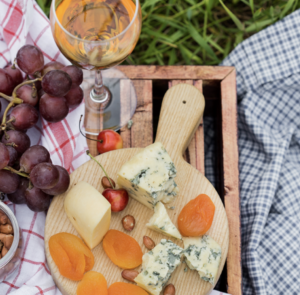 INSTRUCTOR: LIZZIE STEWART
$90 + tax
Chef Lizzie Stewart will be demonstrating the perfect picnic nibbles for your next romantic getaway on the go or fun recipes for the whole family! She will show you how to make your next picnic an elevated experience with loved ones.
Menu:
Picnic Nibbles – Fruit, Cheese, Asparagus, Prosciutto, Mini Scones with Spreads
Pressed Italian Sandwiches
Banana Pudding with Salted Caramel
Plum's Cooking School exists to help you grow as a cook and deepen your love for the culinary arts. Our classes meet you right where you are on your cooking journey. Whether you are a beginner, expert, or simply curious, you'll have the opportunity at Plum's to learn and grow. Classes are taught both demonstration-style and hands-on by chefs and include samples of the food prepared.