Overview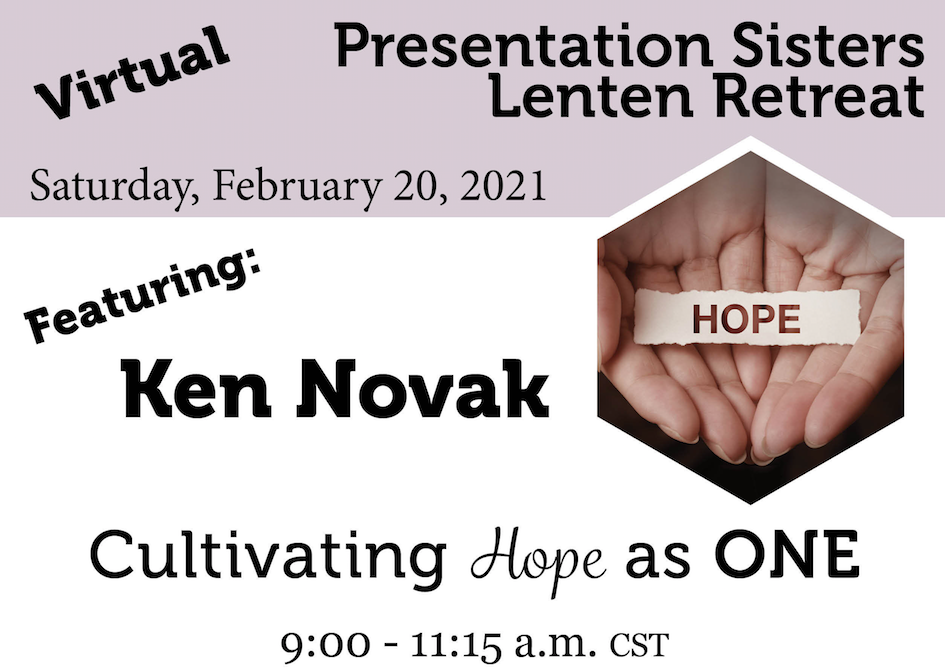 Please Join From Around the Globe: Ken Novak from Mitchell, South Dakota, will be the featured speaker for the Presentation Sisters' Virtual Lenten Retreat.
The event, "Cultivating Hope as ONE…Fostering the Expansive Vision of Jesus", is being held via virtual Zoom Conference.
This year's event will be open to all individuals, your virtual bible study groups, or whomever may be with you on your Lenten journey. In lieu of a registration fee, Presentation Sisters are asking you to be present to the needs of the people around you and find ways to use your gifts to bring hope to others through your actions and prayers.
Download the Lenten Retreat flyer here.
Please register for this free event at the ticket link above.
For more information, visit their website or contact Barb Grosz.