Overview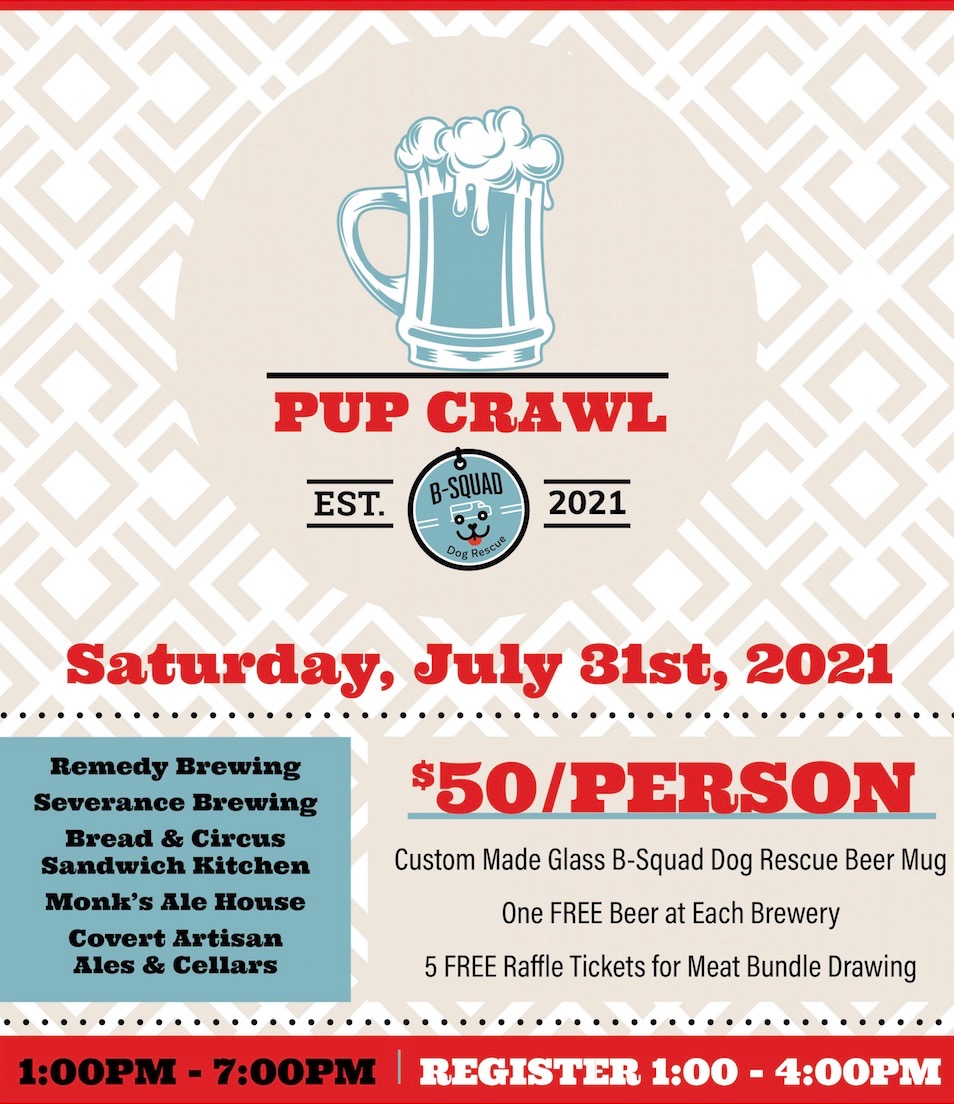 Join the first ever Pup Crawl and help B-Squad Dog Rescue raise funds for dogs in need while having fun visiting several downtown breweries!
$50/Person will get you:
Custom Glass B-Squad Beer Mug
5 Raffle Tickets for the Meat Bundle Drawing
One FREE Drink at Each Brewery Location
Register at any of the Pup Crawl Locations from 1:00pm – 4:00pm and enjoy the Pup Crawl from 1:00pm – 7:00pm!
Locations:
Remedy Brewing, Severance Brewing, Bread & Circus Sandwich Kitchen, Monk's Ale House, and Covert Artisan Ales & Cellars
There will be a $500 Meat Raffle Drawing, Silent Auction Items, Gift Basket Drawing, and of course B-Squad Pups for Adoption at each location!
Come back to Remedy Brewing at 6:45pm for the Drawing of the Meat Raffle and Gift Baskets!
You can register the day of the event or purchase your tickets online via the ticket link above and enjoy an additional 2 Raffle Tickets for the Meat Bundle Drawing!
Note: Advance ticket holders will visit the WILL CALL booth at Remedy Brewing for your mug and event supplies on the day of the event!