Overview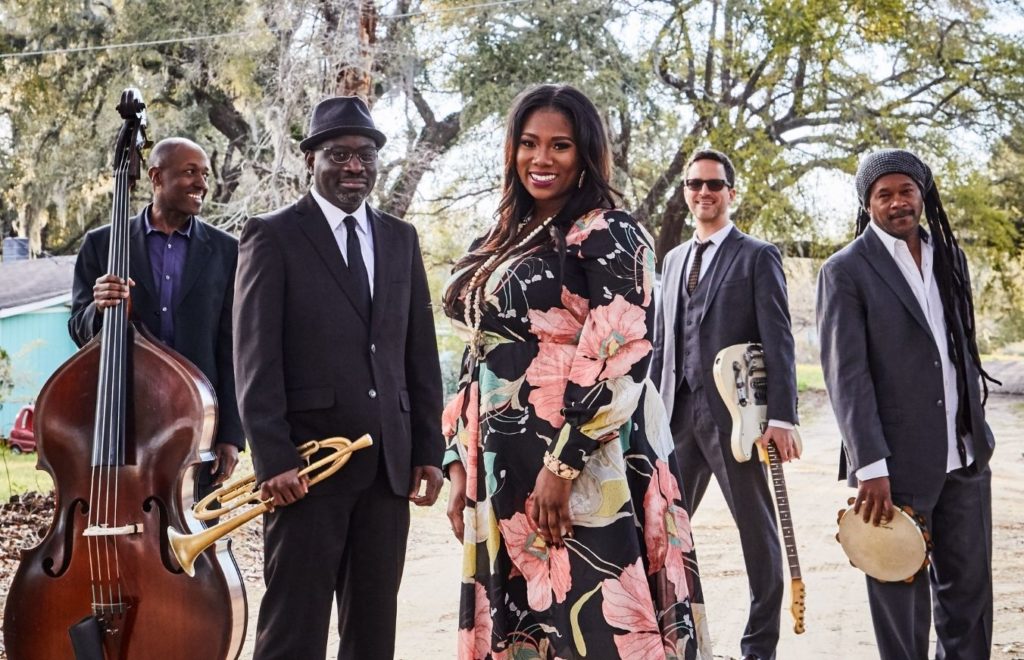 Ranky Tanky – Levitt at the Falls: Free Outdoor Concert
Ranky Tanky is a GRAMMY award-winning, Charleston, SC-based quintet, performs timeless music born from the Gullah culture of the southeastern Sea Islands. Their soulful songs are brought to life by mixing the low country Gullah traditions with large doses of jazz, gospel, funk, and R&B.
Playful game songs, ecstatic shouts, and heartbreaking spirituals can all be found on their latest release Good Time, which won the 2020 GRAMMY for Best Regional Roots album. The word "Gullah" comes from West Africa and means "a people blessed by God," and "Ranky Tanky" translates loosely to "Work It," or "Get Funky!"
Schedule of the night includes:
6:00pm – Lawn Opens (food/drink vendors open)
6:30pm – Music Starts
Opener: Groove Inc.
Headliner: Ranky Tanky
Featured food trucks: Backyard BBQ, The Leaf Grill, and The Lunch Box
Beverage vendor: JJ's
Sponsored by: Sanford Health
Grant support from: The South Dakota Arts Council
Come to the Lloyd Lawn at the Levitt for this free outdoor concert. Open seating is available on the lawn; please bring blankets and lawn chairs. You also can bring your own food and non-alcoholic beverages (no outside alcohol permitted).
Social distancing and masks are encouraged. Parking is free after 5:00pm and on the weekends downtown. See you at the Levitt!