Overview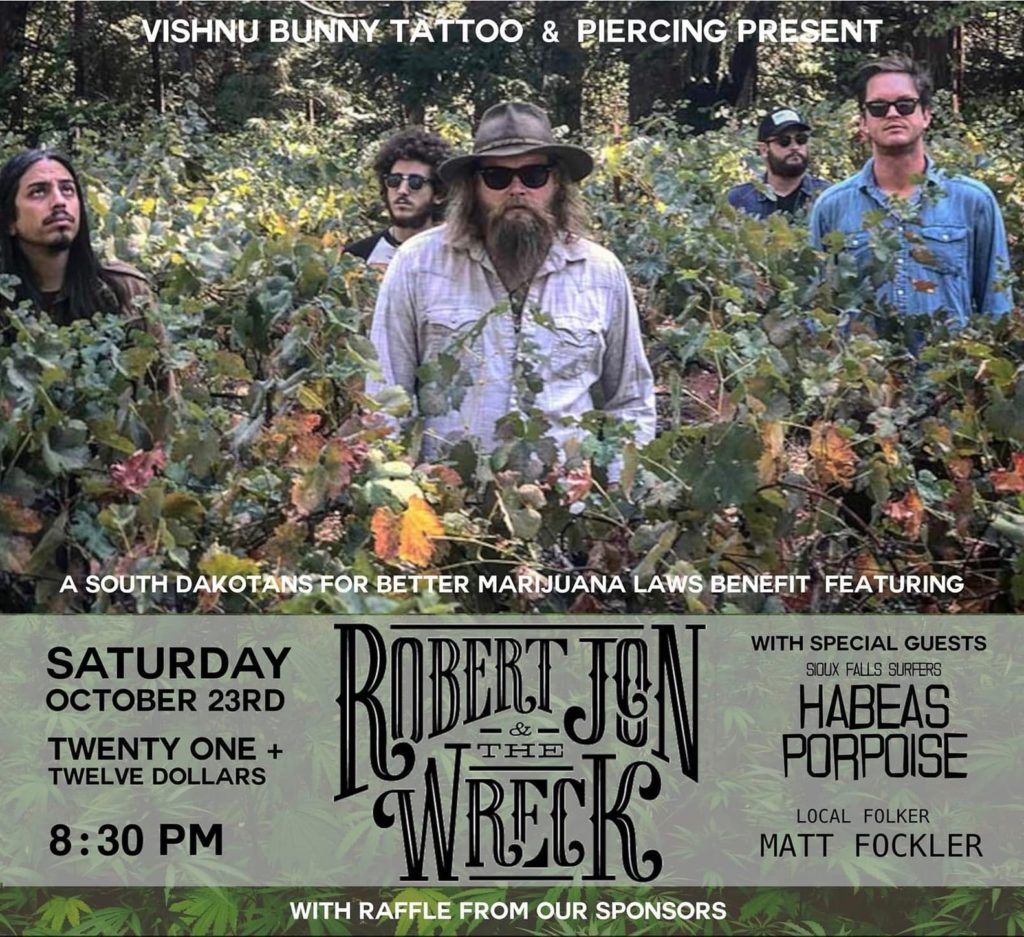 Robert Jon & the Wreck return to Sioux Falls for an evening of smokin' hot Rock and blues!
Local surfers, Habeas Porpoise, and local folker, Matt Fockler, will round out the night.
Please come support the fine folks from South Dakotans for better marijuana laws for some fundraising, information, and petition drive.
Sponsors/Raffles from:
Common Sense/Herb N' Legend
Total Drag Records
The Breaks Coffee Roasting Co.
Vishnu Bunny Tattoo & Piercing
Bonus Round bar
Hello Hi
Carpenter Bar
Urban Archeology
Game Chest
TommyJacks
Zandbroz Variety
Icon/Dada Gastropub
Parkers Bistro