Overview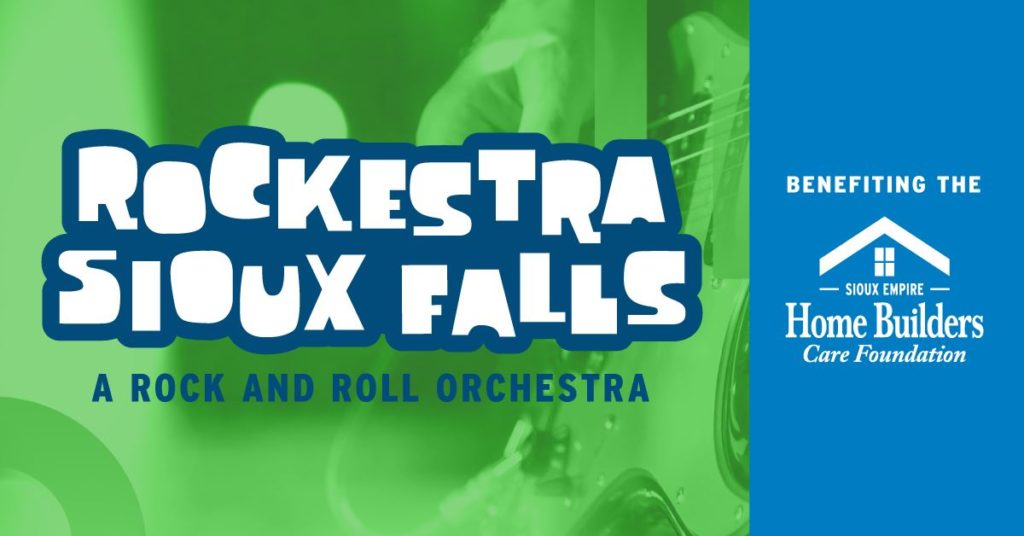 Rockestra Sioux Falls: Rock and Roll Orchestra
Enjoy a fun evening with America's first ever professional rock and roll orchestra as they play your favorite songs from the past decades, while raising funds for a great cause!
Founded in 2004, Sioux City Rockestra is America's first professional rock and roll orchestra that is comprised of a large number of Siouxland area musicians.
Ticket Information (+ taxes & fees – no refunds – adults only)
– Reserved tables for 8 ($500-$1,000)
– General admission seating ($50 per seat)
Proceeds from the event benefit the Sioux Empire Home Builders Care Foundation which was established in 2007 as a 501 (c) 3 charitable, non-profit organization. The non-profit charity's activities include funding housing related community service projects such as building wheelchair ramps for those in need, providing building trades scholarships for students, and funding shop programs in local schools. By supporting the foundation, you're supporting the growth of your community.