Overview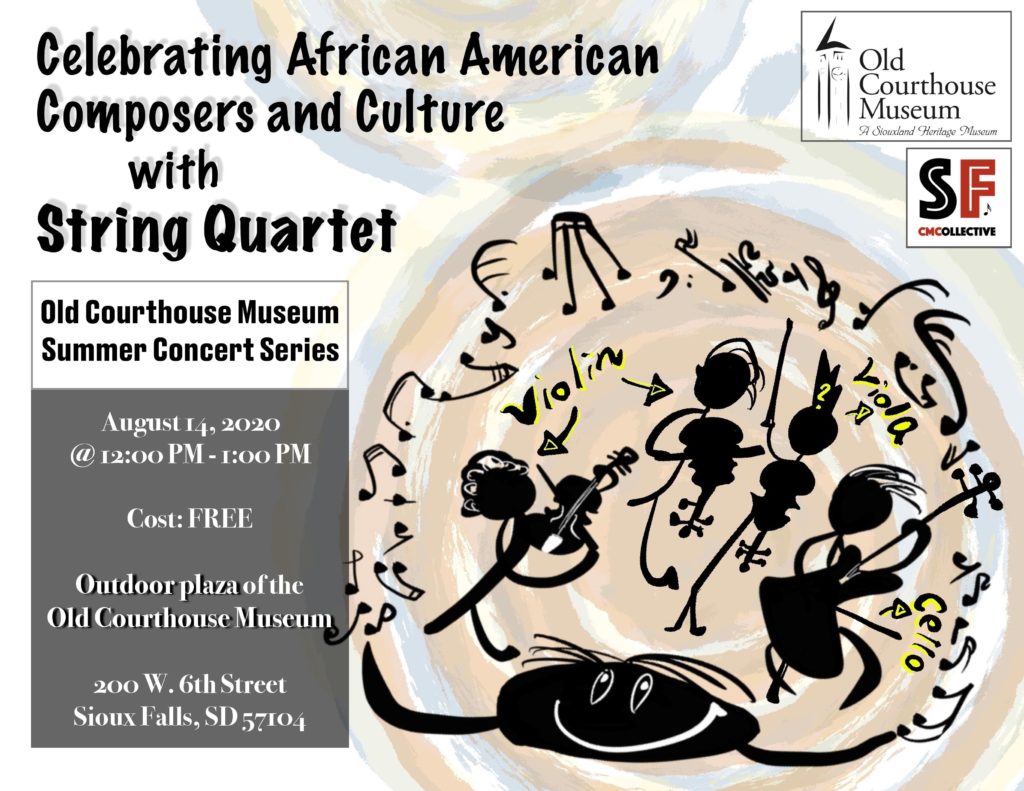 Celebrating African American Composers and Culture with String Quartet
The Sioux Falls Chamber Music Collective (SFCMC) is bringing you a string quartet to explore works by some incredible African American composers and musicians.
This event is free. Join the concert online or in person:
Livestream the music through the SFCMC Facebook page: www.facebook.com/sfcmcollective.
Come over to enjoy the live music at the outdoor plaza at the Old Courthouse Museum.
Four wonderful musicians will be playing for the concert:
Ashley Ng, violin
Yi Chun Lin, violin
Kelsey Farr, viola
Sonja Kraus, cello
Click here to learn more about these talented musicians.
Please keep physical distancing in mind for a safe and joyful musical experience!