Overview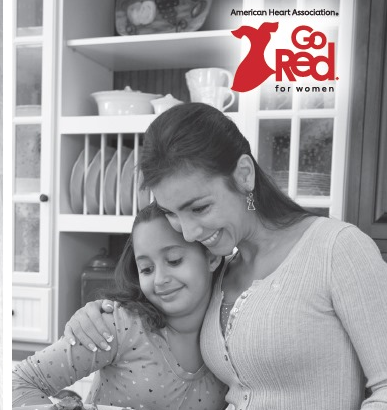 Sioux Falls Go Red for Women
Together, we can live fierce and improve the lives of women, no matter the circumstances. That's why the American Heart Association is going digital and bringing their 2021 Go Red for Women Luncheon to YOU.
You'll have the opportunity to choose your own adventure and join one of 6 breakouts as part of our Empowerment Series. All attendees will join together with supporters from across the community for our main session.
As part of this Power Hour session, you'll hear from some amazing speakers, including Kathryn Childers. You'll also gather on video with your 'table-mates' to discuss how we can all Live Fierce in our daily lives!
Be sure to wear your red!
Online Event Schedule
11:30am-11:55 am: Live Fierce Gathering with your Virtual Table
Spend time 'seeing' and chatting with your table mates
12:00pm – 12:45pm: Power Hour Main Session featuring Kathryn Childers
Kathryn Childers, was one of the first five female U.S. Secret Service special agents. Her "do it scared" mantra is just one reason we love Kathryn's story as an incredible "wonder woman" breaking barriers throughout her life and career.
1:00pm – 2:00pm: Empowerment Series Breakout Sessions
Topics ranging from reducing stress through yoga, balancing your mental health & well-being to reducing your risk for heart disease and stroke.
Please RSVP for this free online event at the ticket link above.