Overview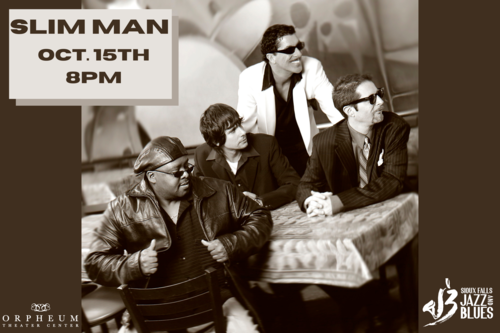 Winner for Best Jazz Vocals at the 2019 Coachella Music Awards, Slim Man will take the stage at the Orpheum Theater.
Slim Man's style has been touted as "…a near perfect example of how jazz and soul can be combined as pop."
When he was five years old, Slim Man saw a movie with his dad. That film was "The Five Pennies," and when Slim Boy saw Louis Armstrong play the trumpet and sing, he told his dad, "That's what I want to do."
Slim Man studied trumpet for the next nine years and taught himself how to play piano and guitar. After studying piano, composition, and harmony at Peabody Institute in Baltimore, MD, Slim Man got signed as a songwriter to Motown Records. He's had songs recorded by The Temptations, Angela Bofill, Carl Anderson and others.
"A near-perfect example of how jazz and soul can be combined as pop." JD Considine (Rolling Stone)
"A male Sade." Gavin Magazine