Overview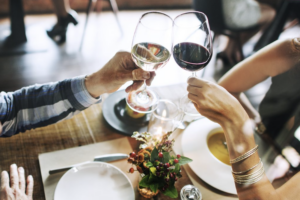 INSTRUCTOR: GABY SATURNO & SEAN HOFER
$250 + tax
Gaby Saturno and Sean Hofer will prepare dishes inspired by earth, sea, land and spirit in this month's Special Reserve. Special Reserve classes feature a smaller group in an intimate setting. Each couple will receive a bottle of wine to share during the class. One purchased ticket will cover two people.
Menu:
Earth-Vegetable
Sea-Seafood
Land-Beef
Spirit infused dessert
Plum's Cooking School exists to help you grow as a cook and deepen your love for the culinary arts. Our classes meet you right where you are on your cooking journey. Whether you are a beginner, expert, or simply curious, you'll have the opportunity at Plum's to learn and grow. Classes are taught both demonstration-style and hands-on by chefs and include samples of the food prepared.