Overview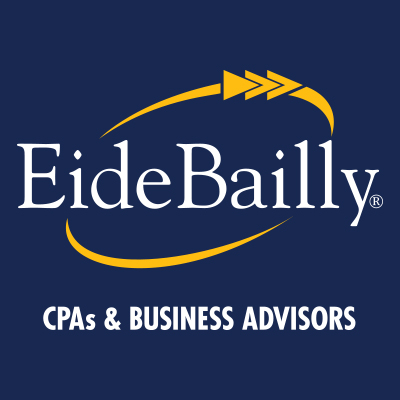 Inspired Perspectives | Strategies to Exit Your Business & Retire
You've spent your whole life building your business; thinking about the succession and transition of your business is difficult, but important.
There are several things to consider when transitioning your business, including management, ownership, entity structuring, and whether or not you're ready.
All these factors play a key role in succession planning for a business.
In this session, Eide Bailly will talk about the value of having a succession plan long before you must implement it, discuss the process, and what you can do to prepare and operate with the end in mind.
Learning Objectives:
Outline the top considerations during succession planning.
Explore options to sell to strategic buyers or private equity groups.
Identify what you should be doing now to ensure future success.
Please register for this free webinar at the ticket link above.
Presenters:
Chad Flanagan, Partner-in-Charge of Business Valuation, CPA/ABV | Eide Bailly
Chad has been with the firm for over 22 years. Chad works with clients in succession planning, general consulting, and leads valuations for estate and gift tax purposes, litigation, and purchasing and selling businesses. To share his expertise, Chad has presented for the Prairie Family Business Association, Red River Estate Planning Council, and various other organizations.
Brad Kelley, Principal-in-Charge of Financial Services | Eide Bailly
Brad's leadership of Eide Bailly Financial Services spans over a decade. As Principal-in-Charge of Financial Services, Brad has cultivated a team of investment advisors managing over $1 billion in assets. Brad's passion is providing skilled guidance to his clients using an integrated approach to holistic wealth planning. He provides specialized solutions for in-depth and sophisticated situations for high-net worth individual and business clients in the areas of financial planning, investment management/advisory services, and insurance strategies. When you work with Brad, you can be sure that the best team of professionals is in place to handle your complex needs.
CPE Information
CPE Credit: 1
Field of Study: Finance
Level of Knowledge: Overview
Delivery Method: Group-Internet Based
Additional Information: This is a Group-Internet Based Webinar. No prerequisites or advanced preparation required. For information regarding refund, complaint and program cancellation policies, please contact Amy DeGeorge.