Overview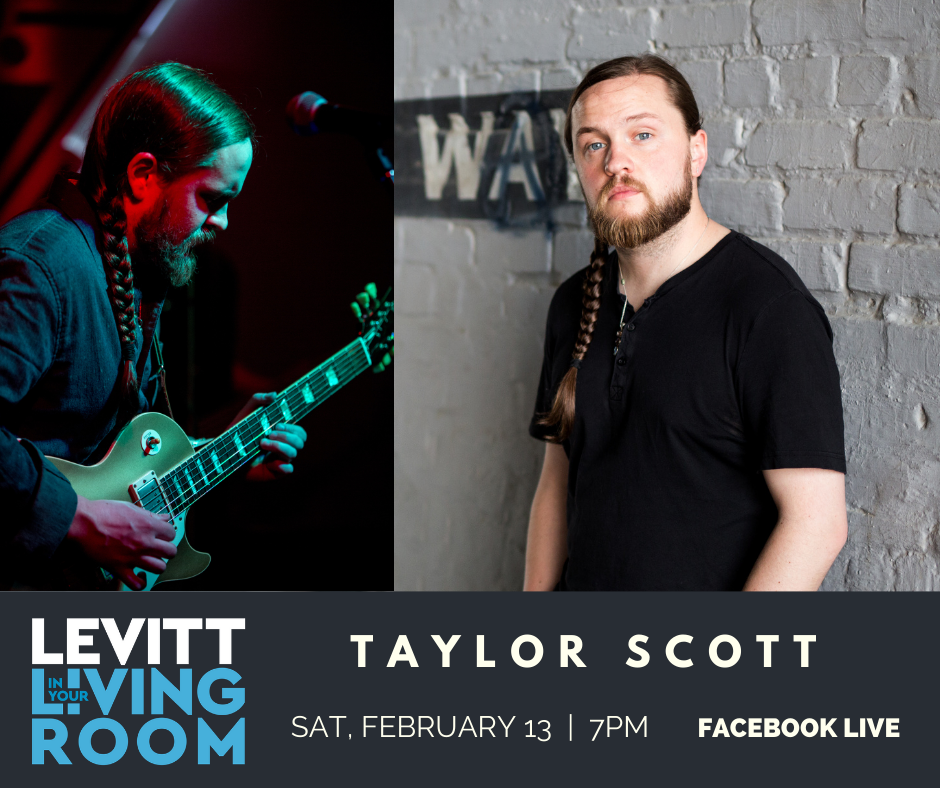 Meet blues guitarist Taylor Scott, as he shares an evening of music and conversation with Levitt at the Falls. Watch Levitt In Your Living Room on Facebook Live at www.facebook.com/levittshellsiouxfalls.
Taylor Scott transcends musical genres by impeccably embracing a raft of them. Funk, soul, rock and R&B all come together in this Denver-based musician's repertoire. The new album All We Have showcases Taylor Scott's prodigious talents as a singer, songwriter, and electrifying guitarist; and the band's power, range, and versatility.
In addition to touring and recording with his own band, Scott has recorded and toured the US, Canada, and Europe with blues legend Otis Taylor. In 2015, he played alongside the likes of Warren Haynes (Allman Brothers, Gov't Mule) on Otis Taylor's critically acclaimed release, "Hey Joe Opus: Red Meat."
Onstage, the road-tested Taylor Scott Band simply kills it night after night. Good luck trying to sit down or stay still. To learn more, go to www.taylorscottmusic.com.
Join the fun on the second Saturday of each month at 7:00pm (CST) on Facebook Live to experience Levitt In Your Living Room.