Overview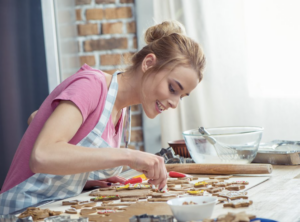 INSTRUCTOR: LIZZIE STEWART & MICHAEL CHARPENTIER
MULTI-DAY CLASS:
MONDAY, JUN 12 – THURSDAY, JUN 15
9 AM – 11 AM
$300 + tax
Teens ages 12 – 17 years old will learn expert tips and techniques from Sioux Falls bakers. We will focus on culinary basics they will use for a lifetime and an interest in trying out their new recipes at home. Participants cannot interchange classes between different weeks. If they miss a day they will not be allowed to pick up a class at a different date.
Menu:
Monday: South
Tuesday: Southwest
Wednesday: Pacific Northwest
Thursday: East Coast
Plum's Cooking School exists to help you grow as a cook and deepen your love for the culinary arts. Our classes meet you right where you are on your cooking journey. Whether you are a beginner, expert, or simply curious, you'll have the opportunity at Plum's to learn and grow. Classes are taught both demonstration-style and hands-on by chefs and include samples of the food prepared.