Overview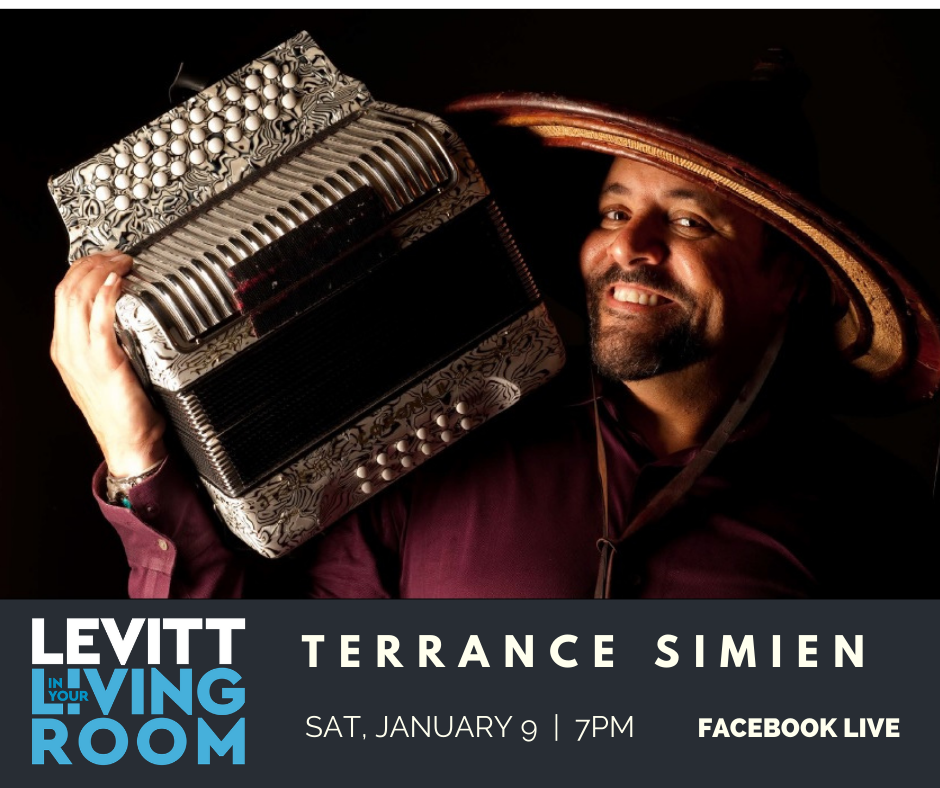 Meet zydeco legend Terrance Simien, as he shares an evening of music and conversation with Levitt at the Falls. Watch Levitt In Your Living Room on Facebook Live at www.facebook.com/levittshellsiouxfalls.
GRAMMY winner Terrance Simien takes his audiences on a multicultural tour of the world inspired by the many countries he's visited which have informed his musical language. He creates a hypnotic blend of New Orleans funk, reggae, world, blues, zydeco, and American roots music that beckons listeners to their feet and into the groove.
Leading his Zydeco Experience band, Simien has become one of the most respected and accomplished artists in American roots music today. He and his band mates have performed over 7,000 concerts and toured millions of miles to over 45 countries during their eventful career. To learn more go to www.terrancesimien.com.
Join the fun on the second Saturday of each month at 7:00pm (CST) on Facebook Live to experience Levitt In Your Living Room.