Overview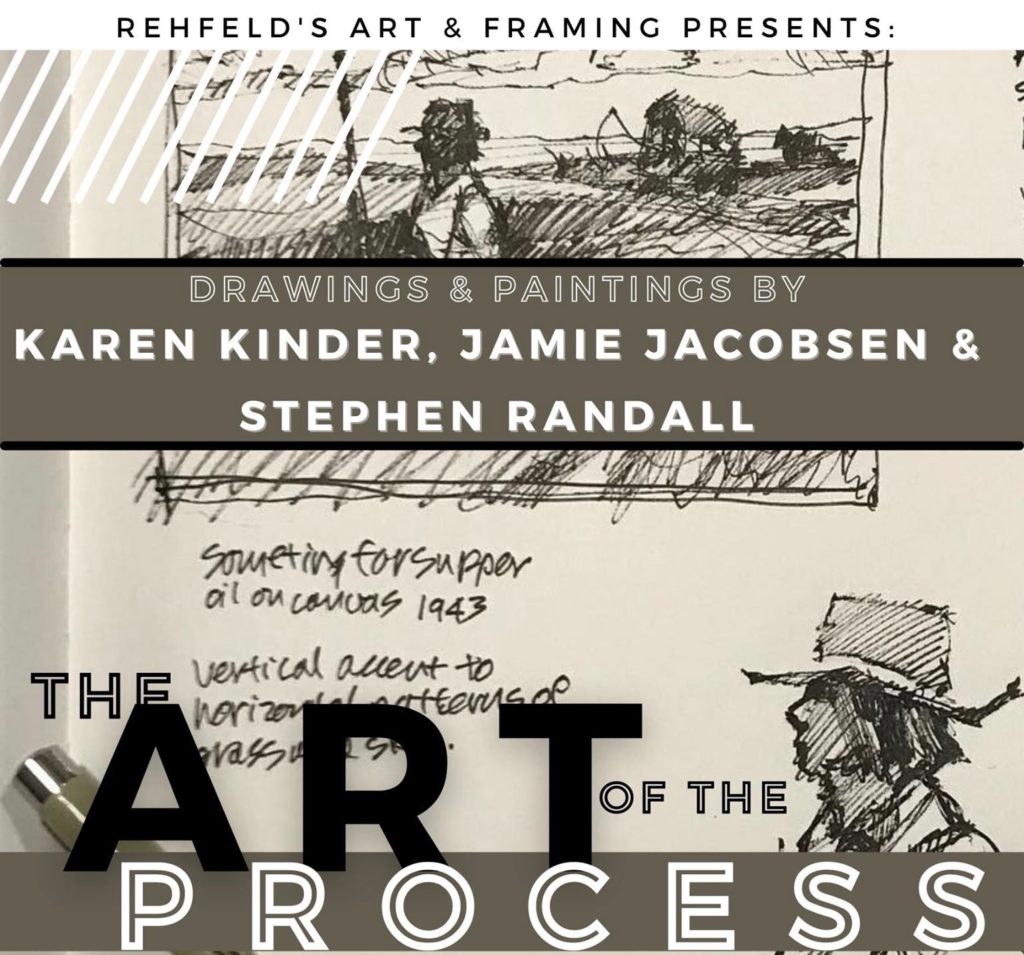 The Art of the Process: Works of Karen Kinder, Jamie Jacobsen, and Stephen Randall
What gives original art its value? How does a painting become a masterpiece?
Come to Rehfeld's to explore the art of the process with sketches, notes, and works in progress. These will be featured alongside finalized paintings, all for sale, by Karen Kinder, Jamie Jacobsen, and Stephen Randall.
There will be a gallery talk at 7:00pm.
Join Rehfeld's for a night of art and conversation!