Overview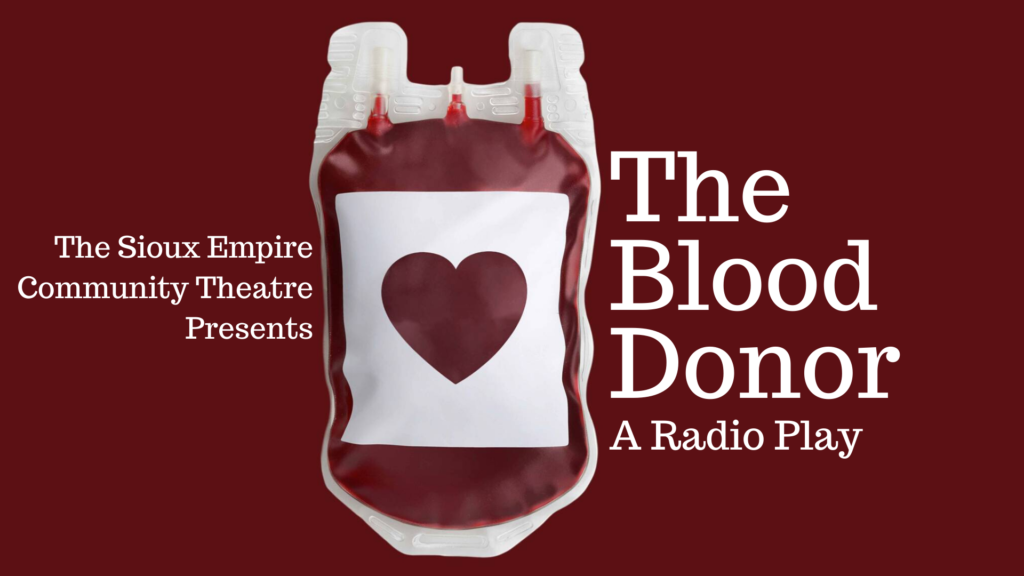 A Radio Play by Ray Galton and Alan Simpson
Who knew blood donation would be so funny!
This broadcast will be happening on Facebook Live at www.facebook.com/siouxfallstheatre.
Be sure to tune in!
Starring…
Hancock – Alex Hey
The First Nurse – Amber Bosworth
Dr. McTaggert – Matt Nesmith
Mr. Johnson – Jordan Deffenbaugh
Mrs. Forsyth – Molly McFarland
Thomas – Jeff Gould
The Second Doctor – Clinton Store
The Second Nurse – Amy Gage
BBC Announcer – Robin Byrne
Support the Sioux Empire Community Theatre by becoming a patron: www.patreon.com/siouxempirecommunitytheatre.
Interested in auditioning for a future radio play? Go to the event website for more information.