Overview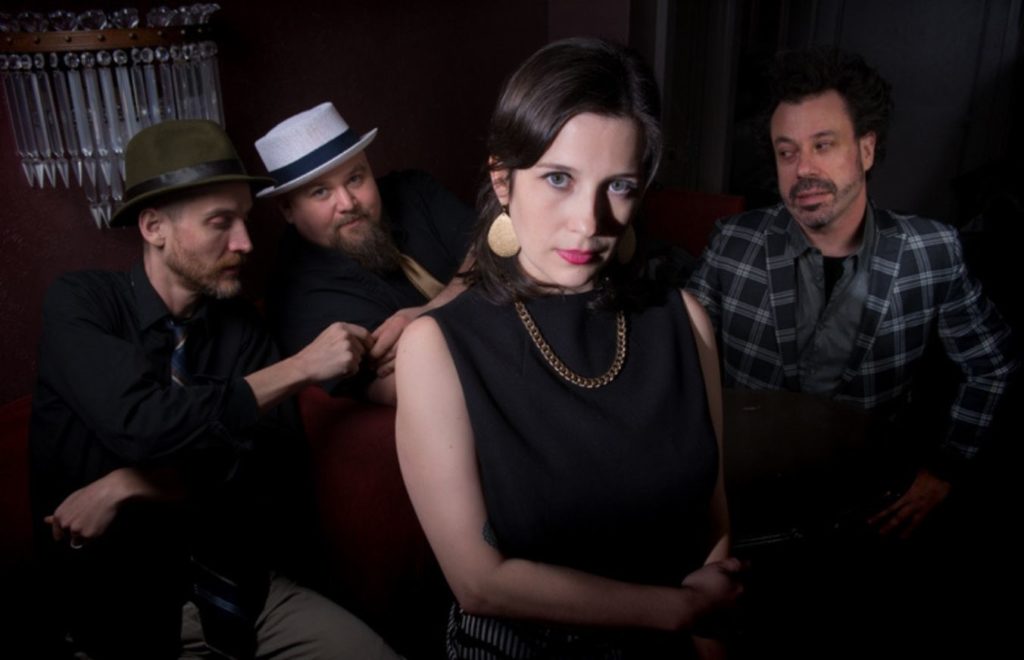 The Claudettes  – Levitt at the Falls: Free Outdoor Concert
"The band refers to their sound as "garage cabaret" and that fits beautifully…The key is the punk-blues piano of Johnny Iguana blended with the gorgeous vocals of Berit Ulseth…enthralling." – LA WEEKLY
The Claudettes fuse Chicago piano blues with the full-throttle energy of rockabilly and punk and the sultriness of '60s soul to write a thrilling new chapter in American roots music.
Johnny Iguana pounds the piano alongside seductive singer Berit Ulseth, bassist/guitarist/singer Zach Verdoorn and drummer Michael Caskey.
The Claudettes have recorded a new album with GRAMMY-winning producer Ted Hutt titled High Times in the Dark.
Featured food trucks: Backyard BBQ, Buffalo Gal, and The Lunch Box
Beverage Vendor: JJ's
The Claudettes Concert sponsored by: Fox Print Printing & Graphics
Women of Song Series sponsored by: Avera Health
2021 Levitt at the Falls Season presented by: Sanford Health
Come to the Lloyd Lawn at the Levitt for this free outdoor concert. Open seating is available on the lawn; please bring blankets and lawn chairs. You also can bring your own food and non-alcoholic beverages (no outside alcohol permitted).
Social distancing and masks are encouraged. Parking is free after 5:00pm and on the weekends downtown. See you at the Levitt!