Overview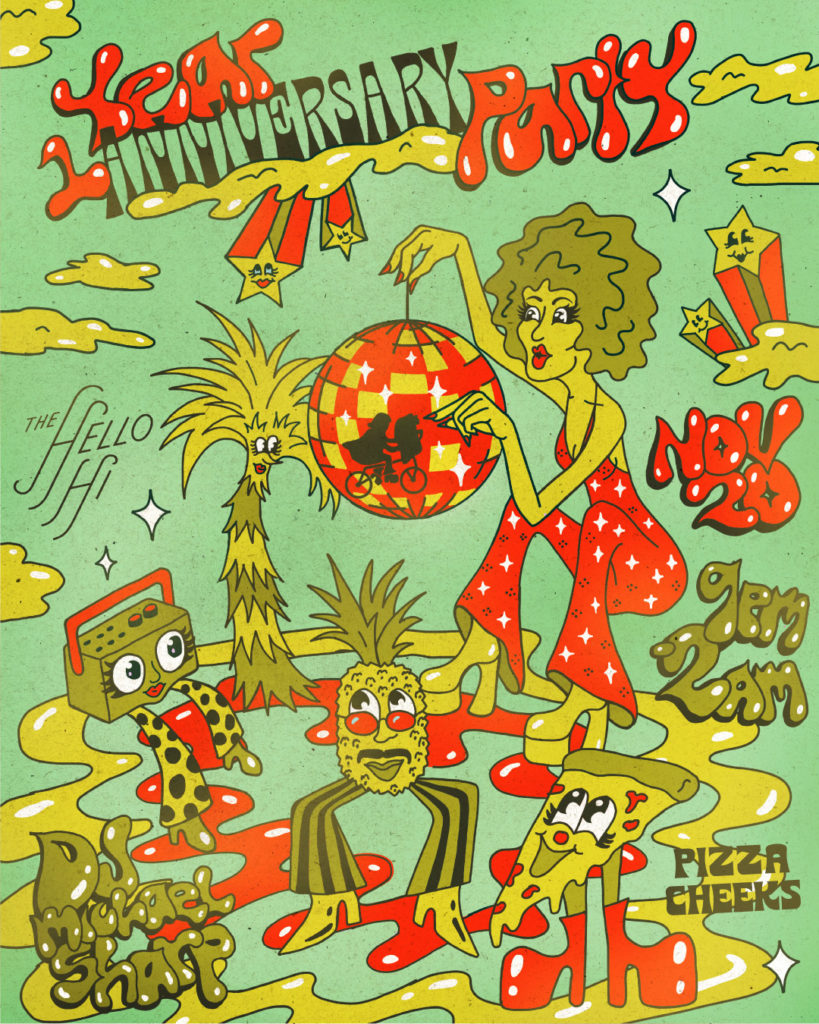 The Hello Hi One Year Anniversary Disco Party!
"Our first year with all you cool cats has been out of this world, so we're gonna celebrate good times with a funky disco dance party."
So come on you foxy mama's, slip on your flare pants and platform shoes and prepare to get down get down with DJ Michael Sharp.
The Hello Hi will be featuring bomb anniversary disco-themed cocktails, a custom Hello Hi mug and slammin' limited edition long sleeve shirts.
Catch you on the flip side!