Overview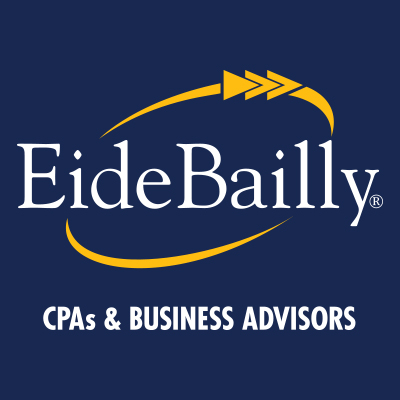 Inspired Perspectives | Understanding, Tracing, and Investigating Cryptocurrency
As cryptocurrency continues to grow in popularity, so does the need to trace and investigate its movement within the blockchain.
Fraudsters can create challenges for investigators by converting stolen or embezzled funds to cryptocurrency.
Eide Bailly's forensic professionals are able to help by utilizing their blockchain knowledge with forensic accounting methodologies and resources. Regardless of the circumstance, their forensic professionals can assist with a variety of cryptocurrency situations.
Join this Eide Bailly webinar as they take a closer look at cryptocurrency, what you need to know, and best practices for yourself and your business.
Learning Objectives:
Explain what blockchain and cryptocurrency are and how they are different.
Outline how cryptocurrency is used in fraud schemes.
Review blockchain investigations and the challenges of cryptocurrency.
Please register for this free webinar at the ticket link above.
Presenters:
Brett A. Johnson, CPA/CFF, CFE, CFI, Partner – Fraud & Forensic Advisory | Eide Bailly
Brett provides clients with peace of mind by offering fraud detection, investigation, and prevention consulting services. He assists clients with digital forensic matters when dealing with cyber incident events. He has extensive experience tracing illicit funds through multiple accounts and entities, as well as identifying employee fraud schemes. Brett conducts internal control examinations to help strengthen controls over assets, and he's provided testimony in state, federal, and tribal court systems. Brett works hard to make sure clients understand the process so there are no surprises. Keeping communication open and frequent, he shares information and prioritizes every deadline to ensure his clients feel confident that he's doing everything he can to help them.
Chase Davis, CFE, Senior Associate – Fraud & Forensic Advisory | Eide Bailly
Chase helps clients with a variety of accounting matters, such as examining documents and bank activity to document possible fraudulent or suspicious activity. He recognizes that each case is unique and will assist accordingly in order to meet the needs of the client. When you work with Chase, you can expect him to work hard and effectively. He strives to not only meet expectations, but to exceed them. Chase will utilize his investigative experience to help the client with the matters at hand and help put them at ease throughout the engagement.
CPE Information
CPE Credit: 1
Field of Study: Specialized Knowledge
Level of Knowledge: Intermediate
Delivery Method: Group-Internet Based
Additional Information: This is a Group-Internet Based Webinar. No prerequisites or advanced preparation required. For information regarding refund, complaint and program cancellation policies, please contact Amy DeGeorge.