Overview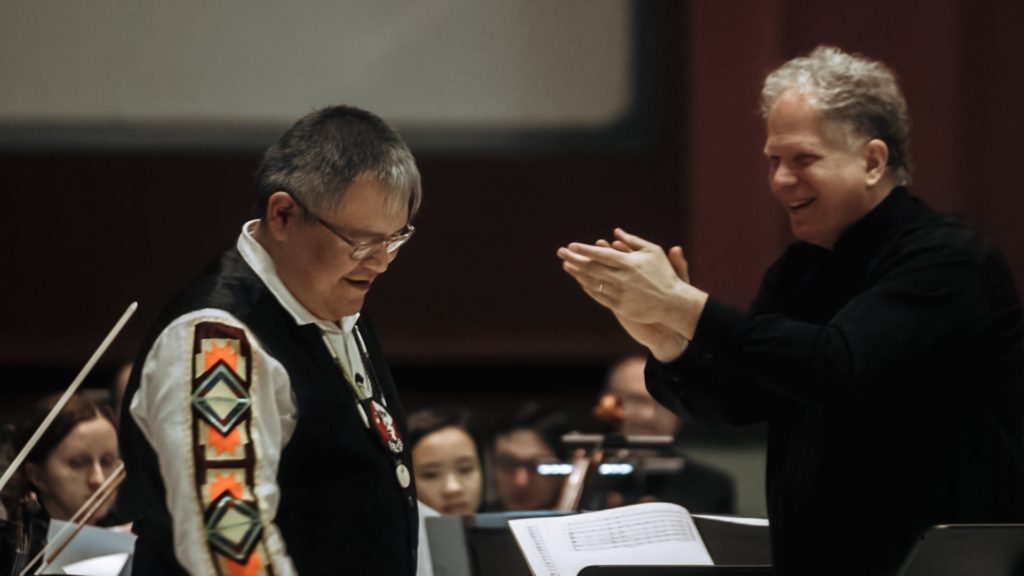 Victory Songs with the South Dakota Symphony Orchestra
Delta David Gier, Conductor
Stephen Bryant, Bass-Baritone
Bryan Akipa, Cedar Flute
Creekside Singers
Experience the SDSO's renowned Lakota Music Project for their debut on the Mary W. Sommervold stage. The Creekside Singers (Lakota drumming group), Bryan Akipa (cedar flutist) and Stephen Bryant (bass-baritone) are featured in this unique concert showcasing how music serves as a bridge for cultural understanding.
*Programming, artists, dates, and prices are subject to change.
Single Tickets on Sale Now! Classical tickets start at just $15. Order today by calling the box office at 605-367-6000.
Buy more concerts for less with a Choose Your Own 4 or Flex Pass bundle. Details at www.sdsymphony.org/offers
– – – – –
Note The plan to return to public performance has been carefully considered with your health and safety at its core. Click below to learn what policies will be in place for you in the concert hall:
www.sdsymphony.org/200707-health-safety
You can also come before the performance to the special talks surrounding the evening's music!
Concert Insights
6:30pm
Join Music Director Delta David Gier as he contextualizes the music and enriches the performance with background on guest artists and the repertoire. Concert Insights is held in the Mary W. Sommervold Hall of the Washington Pavilion.
7 @ 7 – Seven things to listen for in the concert!
7:00pm
Join SDSO Assistant Conductor Thomas Fortner as he leads a pre-concert talk highlighting interesting features of the concert that evening. This fast-paced and energetic lecture takes place in the north lobby of the third floor in the Washington Pavilion prior to every Saturday evening Classical Concert.