Overview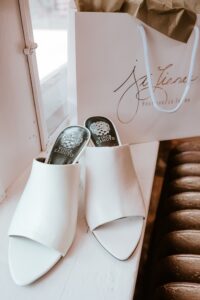 Join us for our Vince Camuto Trunk Show, September 7th – 9th!
Shop new Fall + Winter designer shoe styles from boots to heels to flats and more with special ordering available in all sizes 👢👡
🍷 Complimentary refreshments
🎁 𝐅𝐑𝐄𝐄 gift with purchase while supplies last
👠 Chance to win a pair of Vince Camuto shoes up to $150 value!
𝘝𝘪𝘯𝘤𝘦 𝘊𝘢𝘮𝘶𝘵𝘰 𝘤𝘳𝘦𝘢𝘵𝘦𝘴 𝘣𝘦𝘢𝘶𝘵𝘪𝘧𝘶𝘭 𝘴𝘩𝘰𝘦𝘴 𝘵𝘩𝘢𝘵 𝘥𝘦𝘧𝘵𝘭𝘺 𝘮𝘪𝘹 𝘧𝘢𝘴𝘩𝘪𝘰𝘯 𝘢𝘯𝘥 𝘧𝘶𝘯𝘤𝘵𝘪𝘰𝘯. 𝘌𝘭𝘦𝘨𝘢𝘯𝘵𝘭𝘺 𝘥𝘦𝘴𝘪𝘨𝘯𝘦𝘥, 𝘮𝘦𝘵𝘪𝘤𝘶𝘭𝘰𝘶𝘴𝘭𝘺 𝘤𝘳𝘢𝘧𝘵𝘦𝘥 𝘢𝘯𝘥 𝘱𝘳𝘦𝘤𝘪𝘴𝘦𝘭𝘺 𝘤𝘰𝘯𝘴𝘵𝘳𝘶𝘤𝘵𝘦𝘥 𝘧𝘰𝘳 𝘧𝘪𝘵, 𝘵𝘩𝘪𝘴 𝘧𝘰𝘰𝘵𝘸𝘦𝘢𝘳 𝘥𝘦𝘭𝘪𝘷𝘦𝘳𝘴 𝘰𝘯 𝘵𝘩𝘦𝘪𝘳 𝘱𝘳𝘪𝘯𝘤𝘪𝘱𝘭𝘦𝘴 𝘰𝘧 𝘴𝘵𝘺𝘭𝘦, 𝘤𝘰𝘮𝘧𝘰𝘳𝘵 & 𝘢𝘤𝘤𝘦𝘴𝘴𝘪𝘣𝘭𝘦 𝘱𝘳𝘪𝘤𝘪𝘯𝘨.