Overview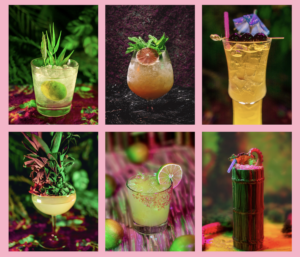 INSTRUCTOR: CHARLIE MOGEN & LIZZIE STEWART
$110 + tax
Chef Lizzie Stewart and Charlie Mogen, bartender at The Hello Hi, will be demonstrating a delicious menu paired with amazing whiskey cocktails. You don't want to miss this class!
Photo courtesy to 'Hello Hi'.
Menu:
Blue Cheese Meringue topped with a warm bacon dressing salad with pears and candied pecans.
Beef Bourguignon over Creamy Whipped Potatoes garnished with a Pickled Shallot and Beet Relish garnished with a Celery Root Foam.
Butterscotch Panna Cotta Topped with a Hazelnut Sponge and a Dark Chocolate Mousse
Drink pairings TBA
Plum's Cooking School exists to help you grow as a cook and deepen your love for the culinary arts. Our classes meet you right where you are on your cooking journey. Whether you are a beginner, expert, or simply curious, you'll have the opportunity at Plum's to learn and grow. Classes are taught both demonstration-style and hands-on by chefs and include samples of the food prepared.