Your DTSF membership entitles you to list your events for free on our DTSF website calendar.
DTSF also offers three ways that you can market your special events and promotions to more people and drive traffic to your website. Availability of these opportunities are limited to first come, first served.
Option 1 – Featured Events & Promotions
Feature your event or promotion on the home page of the DTSF website. See the examples below.
This option is available only to DTSF members. Listings cost $25 for a week.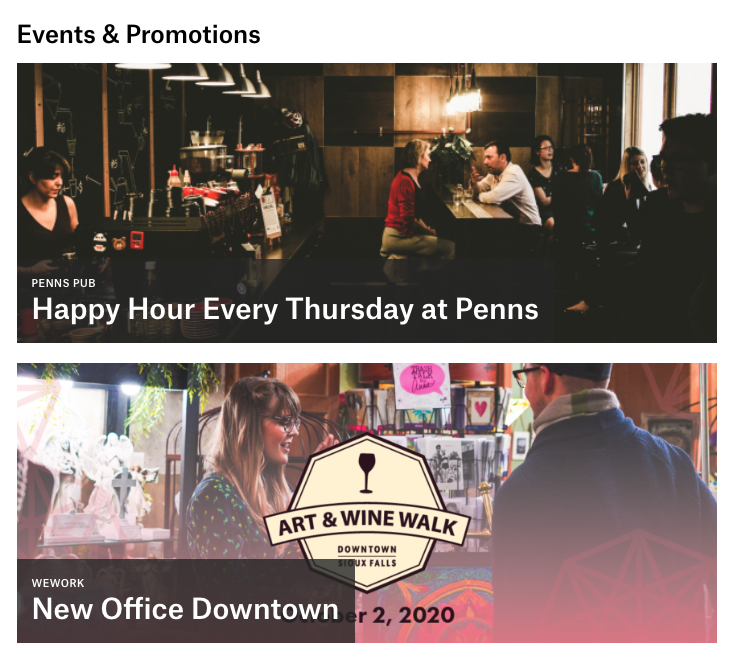 Step 1: Submit an Event or Promotion through your Member portal.
Step 2: Email info@dtsf.com to submit a photo to go with your listing and let us know how you want to pay. You can also call 605-338-4009 if you have questions.
---
Option 2 – Downtown Scene
Feature an image with direct links to pages on your website. See the example below. (Videos can also be used.)
This option is available only to DTSF members. Listings cost $50 for two weeks.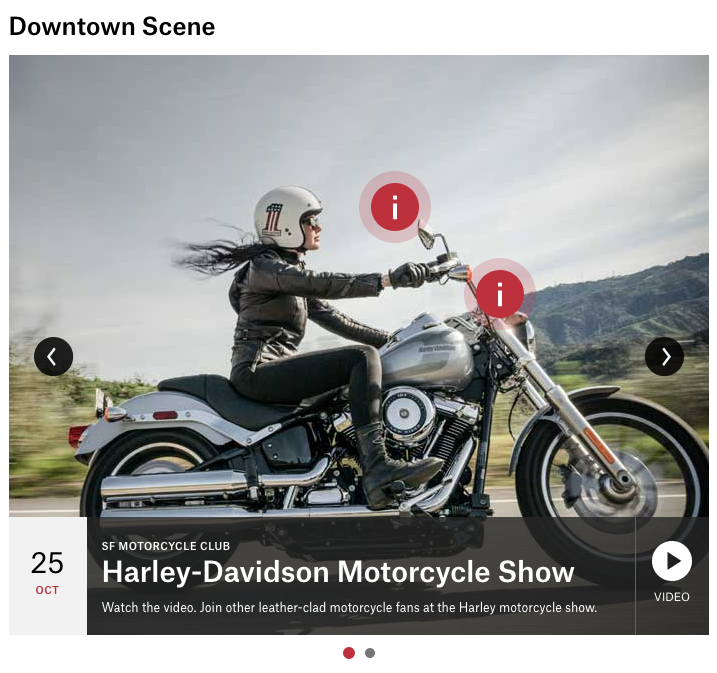 Option 2: Send your photo, headline, subtext, and associated links to info@dtsf.com. Call 605-338-4009 for payment options or more details.
---
Option 3 – Skywalk Banner Advertising
Promote your event with a skywalk banner at the intersection of 11th Street and Phillips Avenue. With close to 11,000 vehicles traveling this stretch each day, you will be sure to get the word out with a skywalk banner! See the example below.

DTSF Fee for Members: $50
DTSF Fee for Nonmembers: $75
*Note: There are additional costs involved for the printing of your banner, and the hanging and removal of the banner by Pride Neon.