Great cities have exceptional downtowns. What makes for exceptional downtowns though?
It boils down to the things we travel to other cities for—a thriving culture built upon the arts, active and well-designed public spaces, and easy accessibility for all no matter their age, ability, or mode of transport. These are the factors that set apart world-class cities.
The National League of Cities recently compiled information from all the "State of the City" addresses from the past year. The findings for downtown development align with this approach—arts and culture, great public spaces, and improved accessibility.
For downtown Sioux Falls, much progress has been made using this approach.
Falls Park restoration
The Washington Pavilion
SculptureWalk
Phillips to the Falls
Phases I & II of the River Greenway.

The Sioux Falls Sculpture Walk celebrates its 15th year in 2018.
Since the completion of these projects, the downtown retail, restaurant, and nightlife scenes have flourished. And as a result, businesses have also been able to more easily attract talented employees.
Soon downtown will see the addition of more transformative projects, like Levitt at the Falls and The Arc of Dreams, to name a couple. All of these projects, past and present, fit the winning formula—arts and culture, great public spaces, and improved accessibility. It's an exciting time to be part of downtown Sioux Falls!
Levitt at the Falls is set to open in 2019.
There is still much progress to be made though. Great opportunities await downtown. We mustn't forget how downtown got to this point however, and use this framework—arts and culture, great public spaces, and improved accessibility—to launch a bold new vision for the future to set Sioux Falls apart from every other Midwestern city. We have a once-in-a-century opportunity to redefine Sioux Falls with 21.5 newly developable acres in downtown and half of the River Greenway awaiting completion.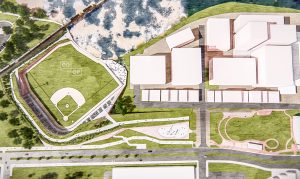 Downtown baseball stadium concept by CO-OP Architecture.  
What from this winning formula is going to set Sioux Falls apart? In my opinion, it will take a take a three-prong approach.
We need to finish what we started—streetscaping on Phillips and Main Avenues, the State Theatre, and the River Greenway (planned for but awaiting funds).
Do the things we ought to be doing but have not yet started, like a great plaza with ice-skating that generates 250+ days of activity a year (planned for in the 2025 Downtown Plan).
We need to define a moonshot project. I believe a truly transformative project for Sioux Falls would be a world-class museum, on par with those typically found only in global cities and world capitals.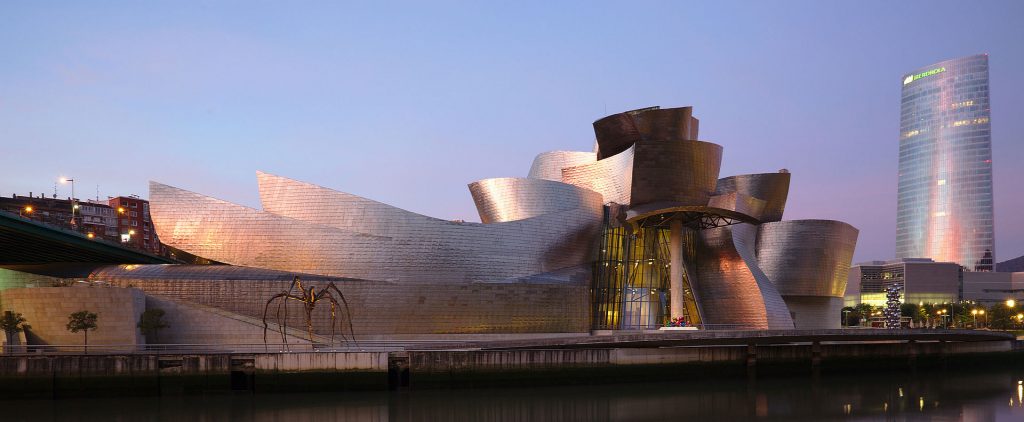 Photo of the Guggenheim Museum in Bilbao, Spain.
To me, the particulars of our moonshot project do not matter so much, so long as it follows the formula—arts and culture, great public spaces, and improved accessibility. The potential for downtown Sioux Falls is limited only by our imaginations and the standards we tolerate. Let us not settle for "good enough." We should strive for what may seem impossible now, with the hope it becomes the norm for the next generation.
There's the saying, you can catch more flies with honey. A strategic approach focused on arts and culture, great public spaces, and improved accessibility does just that, attracting locals and visitors alike. Cities that make these kinds of investments experience strong retail growth, enhanced workforce talent, and improved public safety—all worthy goals and necessary for Sioux Falls to become a great city.
There has never been this much interest in downtown Sioux Falls from the public sector, the private sector, and the non-profit sector. It's going to take the interest and involvement of all stakeholders to further advance Sioux Falls and make downtown an exceptional place to experience. The time is now to dream big for downtown. The time is now to spread that honey.
Sincerely,

Joe Batcheller
DTSF President
Do you have an idea that fits this winning formula? I'd love to hear from you! Please call (605-338-4009) or email (joe@dtsf.com) me with your thoughts.